Sometimes, developers have to migrate to a different ODI Studio installation, be it after having installed a new Studio version, or if you migrate to a new desktop and habe to re-install your ODI client.
There is an easy way to move all your connections to your ODI repositories, including database and repository credentials. You just have to take two preferences files with you.
The ODI Studio preferences a re stoed in your home directory:
In Windows: C:\Users\UserNAME\AppData\Roaming\odi\oracledi
The files are:
snps_login_work_12.xml: Connections and credentials
userpref1222.xml: User preferences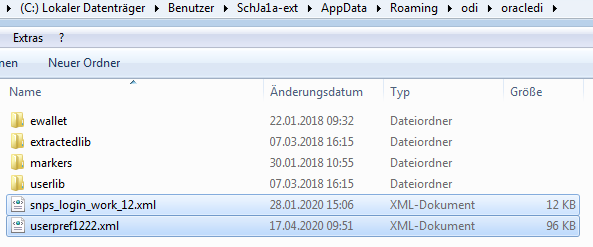 In Windows, you have to type in that path since the AppData directory is not offered in Windows Explorer.